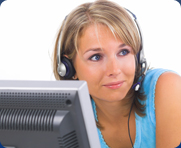 Our monitoring center is located in Greenville, SC.  We have partnered with the Few family, formerly of Criticom International, to form a monitoring facility that provides the best customer service and quickest response times possible. 

Locally owned and operated

Audited response times of less than 10 seconds

Live operators 24 hours per day

Multilingual operators available

© 2010 SouthEastern Alarm Systems, LLC. All Rights Reserved.