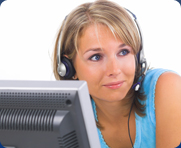 Ronnie Brown started in the security business at  a very young age working with his father, Leonard Brown, Sr.  Together they grew their small company into the largest independently owned alarm company in the Carolinas. They operated offices in Greenville, Columbia, and Greensboro, NC. Their dedication to providing the best customer service and fastest alarm response time set them apart from all the others.

After selling their accounts to a large corporation Ronnie was excited with the advancements in the alarm industry and decided to begin again, building his company from the ground up. He continues to provide the low-cost alarm system, as well as local 24-hour monitoring and top-notch customer service, all which are synonymous with the Southeastern Alarm Systems name.

In 2007 Ronnie combined his alarm monitoring experience with Jeff Few, son of long-timewholesale monitoring entrepeneur Tom Few, to establish Legacy Security Services in Greenville. Together their combined experience monitoring burglar and fire alarms, as well as medical alerts, totals more than forty-five years.  They are excited to provide monitoring services for Southeastern's local accounts and for more than fifty alarm companies across the country.

© 2010 SouthEastern Alarm Systems, LLC. All Rights Reserved.