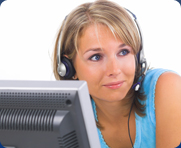 Remote arming, disarming & video using smartphone, PC, or tablet  also available.

Welcome to Southeastern Alarm Systems, LLC

Southeastern Alarm Systems is located in upstate South Carolina.  We are locally owned and operated with over forty years experience in the alarm industry. 

We offer residential and commercial burglar and fire alarm systems, as well as two-way voice medical alert systems. We provide local 24-hour UL Listed monitoring.  Your system will be designed by one of our security professionals to meet your individual needs.

Southeastern Alarm Systems is the originator of the $99 alarm system.  Our innovative concept that dates back to 1989 provides you a complete security system at a fraction of the cost.  

Why should you choose Southeastern Alarm Systems?

1.  Forty years experience in installing, monitoring, and servicing security systems.

2.  We've been monitoring alarm systems longer than any other company in the country using non-direct wire methods. 

    There was no other non-direct wire alarm monitoring center when we began monitoring in 1968.

3.  The average monitoring response time to alarm activations is less than ten seconds.

4.  Our service fee includes maintenance of your alarm  system at no additional cost to you.

5.  Our $99 alarm system provides adequate alarm coverage for the average size home with no additional cost to add

    equipment.

© 2010 SouthEastern Alarm Systems, LLC. All Rights Reserved.